'The writing's on the wall' lose the scribble and get some 'Vocal Graffiti' delivered fresh to your device from January 1st 2023...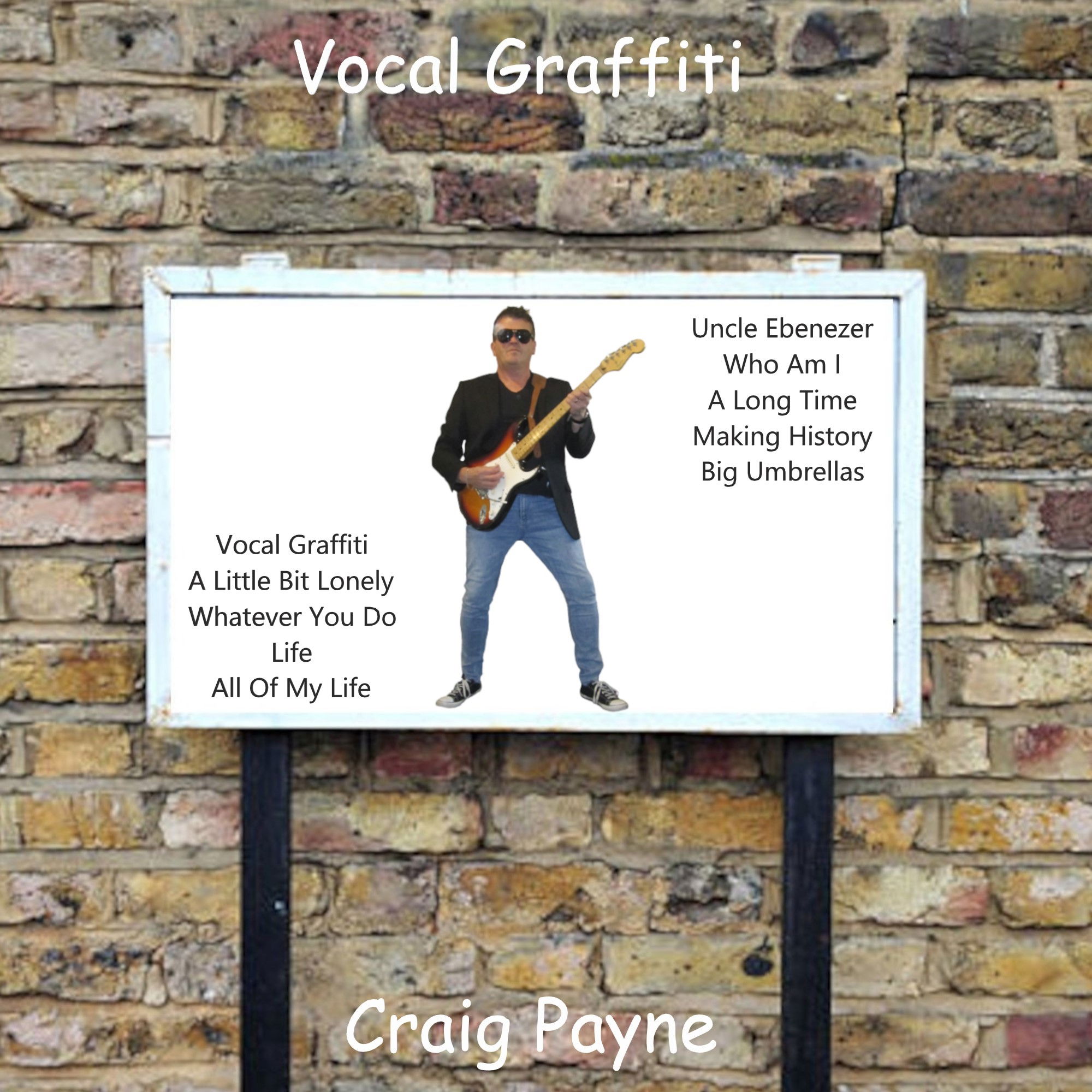 The album consists of something old, something new, but nothing blue; in fact it's quite a happy album.
2023 brings inspiration, hope and a sense of things being better both globally and personally.
Musically I have finished an EP to mark my 60th birthday, Yes 60! but I feel great despite a recent cancer scare which has turned me into a 100% vegan, gym freak and no longer taking life for granted.
The EP 'Sixty' will drop on March 24th and is a mix of two new tracks and two tracks that were worthy of a second chance...
After 'Sixty' drops I am going to spend the rest of 2023 experimenting musically, writing and hopefully I'll be able to put a really fresh album together for 2024...
I also invite you all to sign up for the newsletter (you have to confirm your details via an auto response to get the latest news so check your junk mail) and join me in the journey that is 2023.
The Title Track from Vocal Graffiti
Again I thank all of my kids for patiently listening to all of the demos, telling me which ones suck and helping me to put the new material together; I simply couldn't do it without them...
I finish 2022 very optimistic having covered so much new ground as well as increasing steaming stats beyond any past expectations in addition to a spike in online fans and followers...
On a final note; have a great New Year and hopefully 2023 will see an end to Putin's unlawful destruction of the Ukraine and better times for all of us.
Check out all the social links below and I look forward to seeing you all in 2023...
Onwards and Upwards...

Craig P...


Craig Payne Music 2023 ©