Taking a hint from my song "Time Won't Stand Still', from the 'Making History' album, I am quietly and carefully working away on a new album I hope to have finished by my birthday which is March 24 2021...
I have three brand new songs written and have recorded the backing tracks minus lead guitar and with just a guide vocal track down... I'll be recording the 'real' vocals when I have all the tracks written and recorded at a basic level which probably will be about January 2021...
Given the trials and challenges I have faced this year my efforts are now very carefully considered with no actual time frame or deadline in mind; I'm just enjoying making music again...
But time indeed does not stand still and that in mind I want to get the next album right and without wasting time hopefully produce an album that will leave my previous efforts standing...
I recently took part in an interview with Angie Moon who runs a 'Classic Rock' website and I must say the whole process, which will be published in November, got me thinking about how far I have come in the past 11-years and how I will focus on making an album that defines the future as well as acknowledge the past...
Angie didn't ask the usual questions, such as what guitars I use etc, instead she asked some really good questions on many topics that I have found to be a welcome catalyst in the creative process I am currently focused on...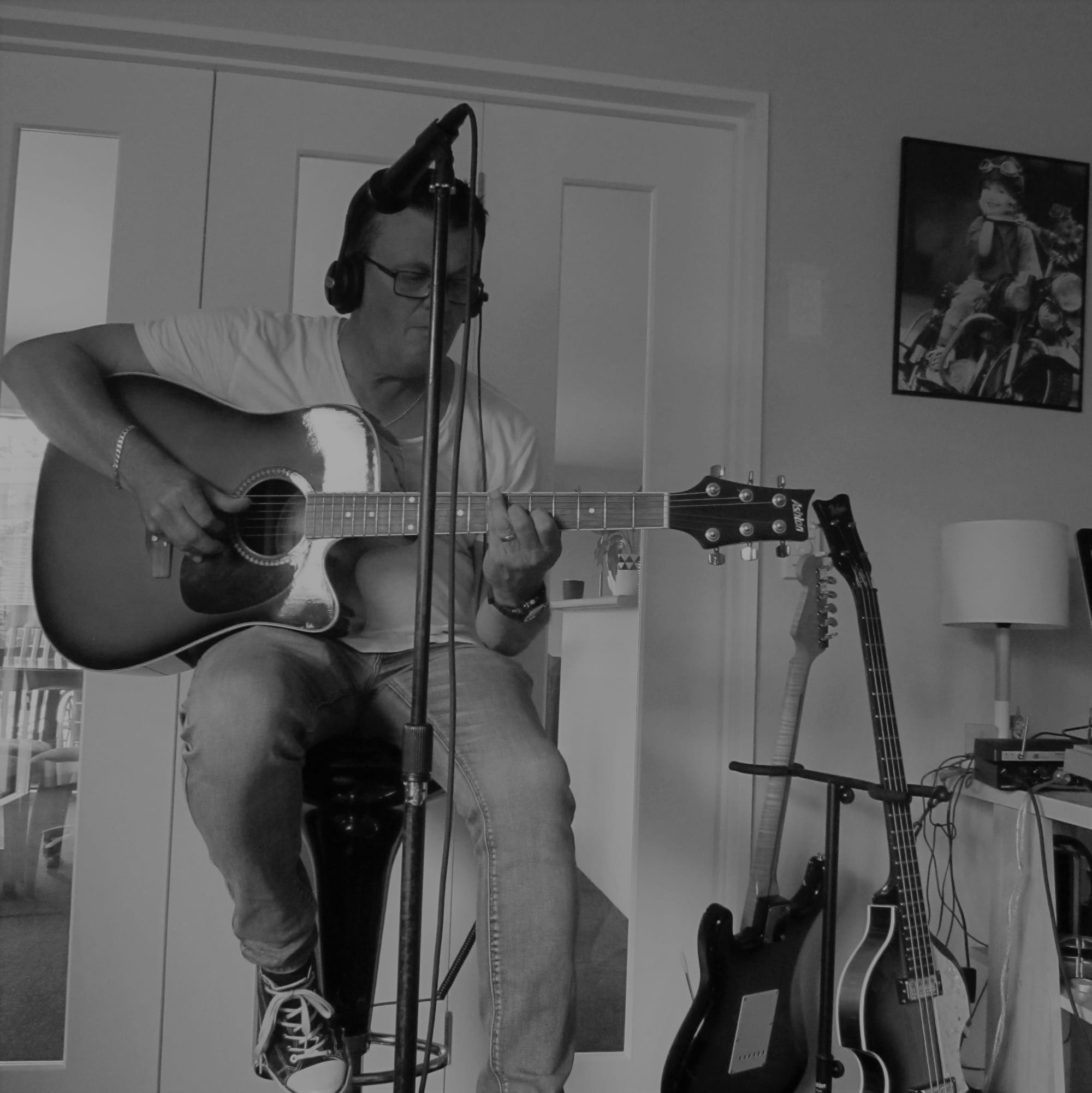 Working again in 2020
So, I will keep working on the new material and see where it leads; when I started I had no idea what the title track might be, although I have two contenders so far, I may have not written 'the one' for a title track yet...
With Paul McCartney about to drop his 'McCartney III' album, which judging by the preview trailer, sounds really good I have lots of inspiration on hand and that's the stuff of solid albums to come...
"Time Won't Stand Still' so I had better get on with what I'm doing, but I will say, this time around everything seems new, exciting and interesting...
I look forward to releasing the new album in 2021 and personally invite you to add me to your playlist and join me in this new journey...
Onwards, upwards and kind regards...
Craig Payne...