The follow up release to the critically acclaimed 2021 album 'I'm Not Giving The Game Away'... 'Never Ask Me Why' has been brought forward and now has a release date of 1 May 2021with pre-ordering on iTunes or pre-save on Spotify and Apple Music having been available from March 24th 2021...
The main reason for bringing the release date forward is there seems to be a bit of interest now and the original 26 week lead in, in hindsight, was a bit too long... in fact to be honest it was quite a ridiculous period of time to have an album there but not available...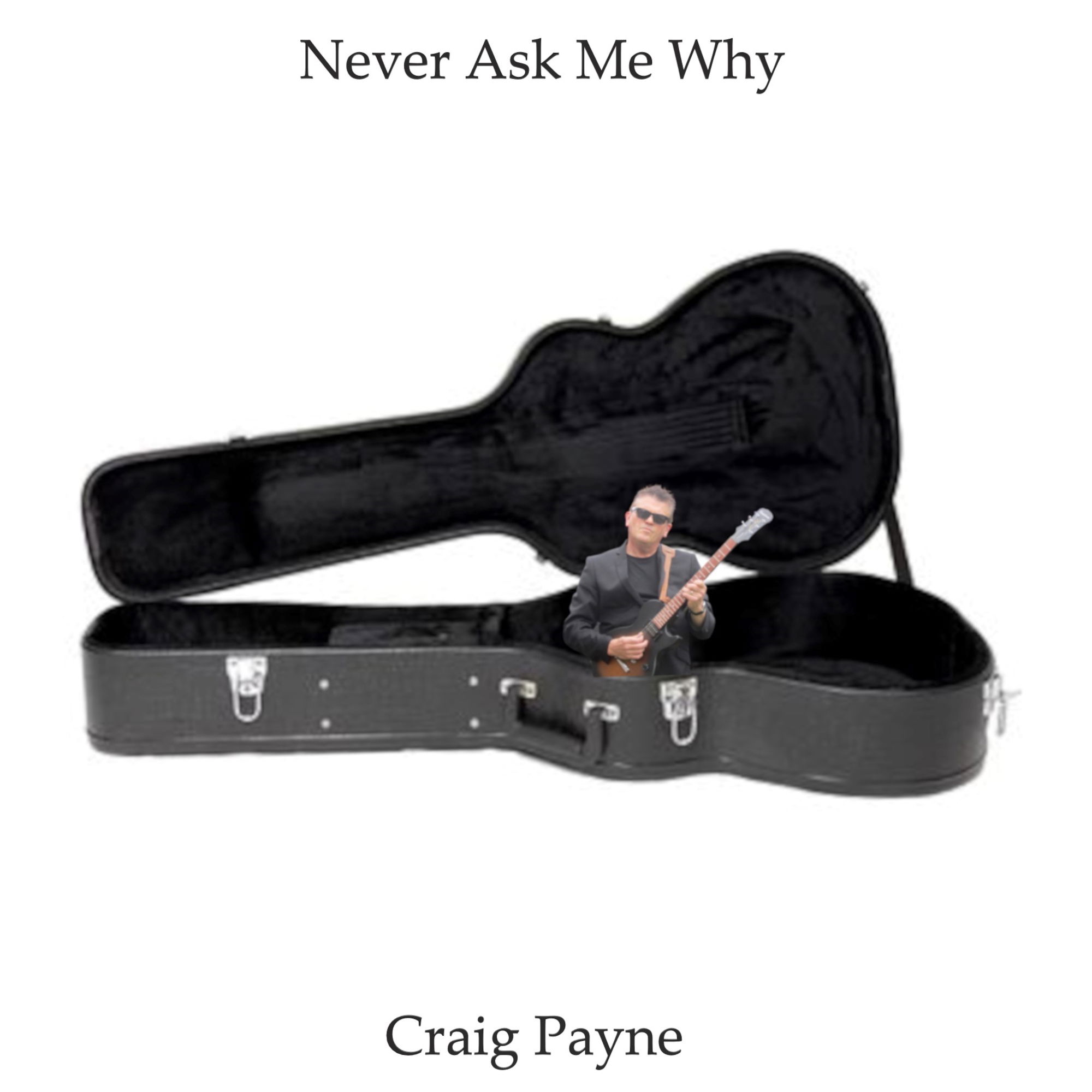 Now, 'The Language of Music' is universal and as only 0.1% of musicians websites are in two or more languages we have decided to no longer have a multi-language option for my website...
The simple logistics around time and cost to run 6 languages far outweighed the benefits and stats show we had more website visits from the countries we were targeting before we went multi-lingual and I guess translation options are already available... It also allows for fast, up to the minute updates to happen which is a definite win win situation all round...
Coming up in the next few months will be a lot of experimenting musically; the two albums released so far this year were OK but I'd like to really push myself and see if I can take things to a higher level...
Loads of possibilities with guitar sounds and perhaps a new approach combining instrumentals with vocals which may achieve a few epic anthem style tracks... I guess time will tell... although it would be nice to feature some acoustic lead guitar somewhere in the mix...
For new and existing members of the mailing list; you may have to confirm your subscription and even check your junk or spam folders...
Seeing a modest 20% opening rate and testing my own email settings it would appear many potential readers will find their newsletters in one of those folders until you flag as 'not junk / spam'... Happy reading thereafter...
Please feel free to check out some new preview tracks from the new album on SOUND-CLOUD and follow me on Spotify or Apple Music so you can hear the full album from 1 May...
Onwards, upwards and sideways...
Best wishes…
Craig Payne…

Craig Payne Music 2021 ©