Getting in early with the follow up release to the critically acclaimed 2021 album 'I'm Not Giving The Game Away'... 'Never Ask Me Why' has a release date of 1 May 2021with pre-ordering on iTunes or pre-save on Spotify and Apple Music from March 24th 2021...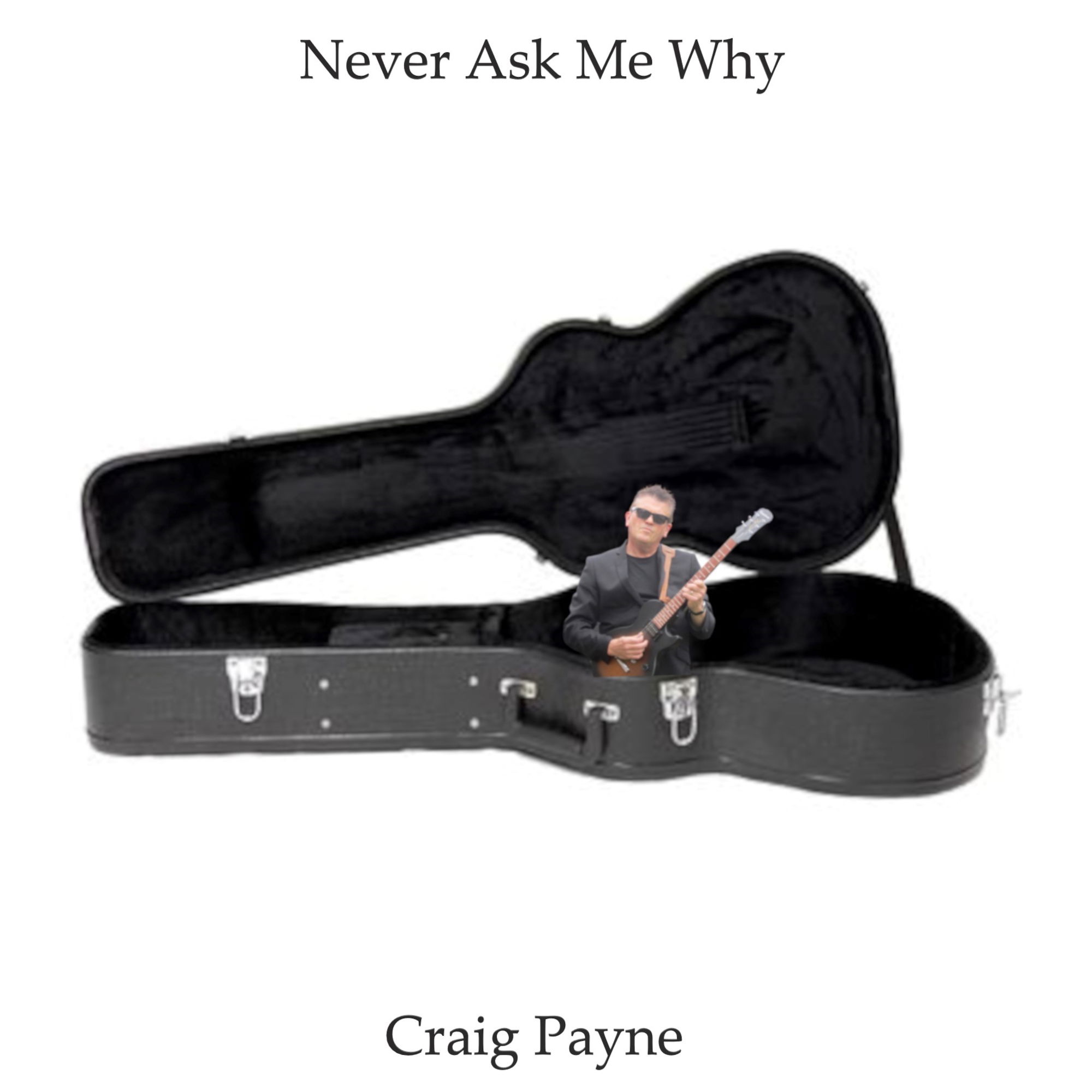 The reason for a Pre-Save / Pre-Order lead-in? well the stats from the trial advertising we have done on Facebook and Instagram this year would suggest the more exposure given over a sustained period of time does produce results and in this case the approach is for people to 'really want' this album on their playlists or to download from iTunes...
In the two weeks following the release of 'I'm Not Giving The Game Away' the album appeared in 34+ playlists and the monthly listeners increased although actual followers seem to go up and down with little or no logic...
So taking into account the stats and feedback it seems reasonable to have a longer lead-in to the actual release date supported with consistent advertising and promo to hopefully achieve a bigger 'direct hit' and increase the audience worldwide as we go...
The album 'Never Ask Me Why' is almost like part II of I'm Not Giving The Game Away', which was essentially an experimental album, after not writing or recording for nearly two-years; although the overall arrangements and production are better than the previous album...
If you'd like to hear the entire album in just on 4 minutes click on the preview link below the Spotify link and take a listen...
At the moment my website is in 6 languages, which is time consuming and a bit more expensive to provide, so in August we may review the results from having multi-languages and make appropriate adjustments based on stats, traffic and followers from the various countries... after all it appears to be the only musicians website in the world to be in several languages...
So, as we navigate the next 26 weeks I invite you all to share the album preview, the upcoming promos and even the pre-save options and as vital 'team members' see if we can't get the new album higher in the playlist stats by the drop-date of 1 September 2021...
Best wishes…
Craig Payne…

Craig Payne Music 2021 ©